ABOUT THE GALLERY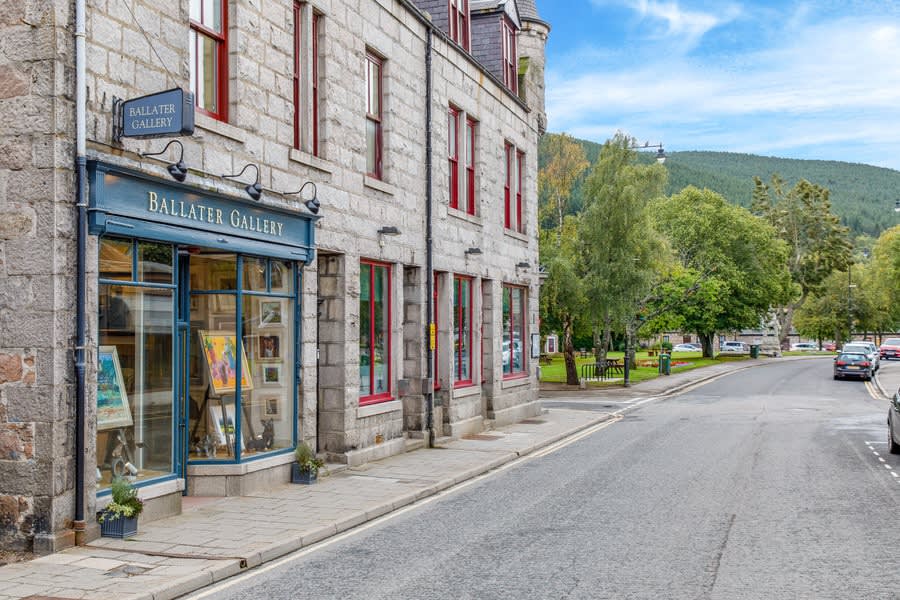 Although it might sound as if the Ballater Gallery in Aberdeenshire, Scotland has been around for a long time it hasn't, and actually only started trading in June 2019. This was the dream of well-known Scottish businessman and keen art collector David Reid and it came about after years of planning and research.
David has worked throughout the country but, after giving up corporate life and returning to his roots in the North East in 2012, his knowledge of art specifically helped the charities which he has supported. David ran two hugely successful art sales for Maggies at the Chester Hotel in Aberdeen and spent hundreds of hours with more than 40 mainly Scottish artists.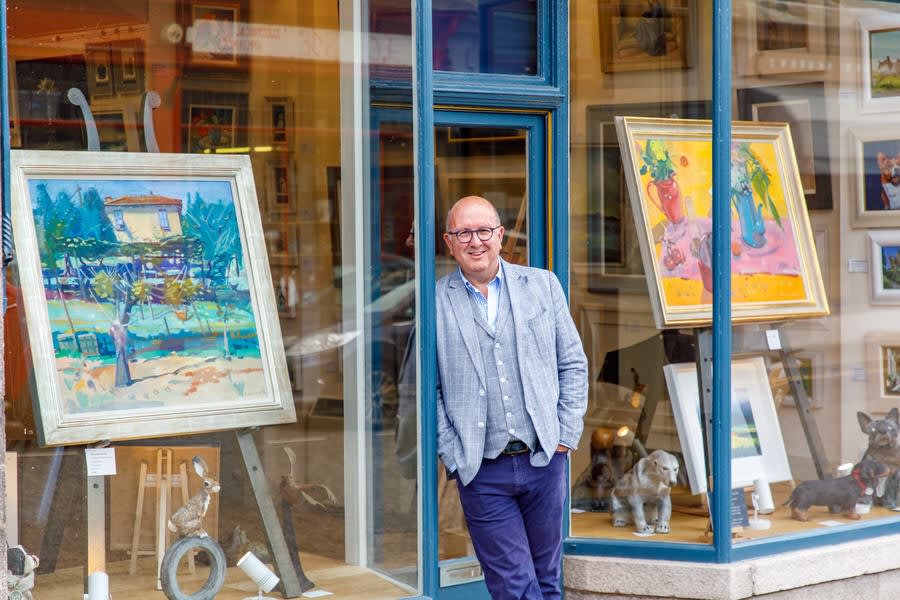 In 2018 David decided to give up his property consultancy and turn his passion for art into a business and after extensive research this brought him to Ballater.
The incredible investment in the village, the commitment of HRH The Prince of Wales, to outstanding projects such as the now hugely successful Railway Station and The Rothesay Rooms, all persuaded David that Ballater merited a new gallery in the heart of the village.
The Ballater Gallery offers affordable but sought-after art by mainly Scottish artists with an international reputation. This Aberdeenshire Art Gallery specialises in original art, sculpture and objects d'art.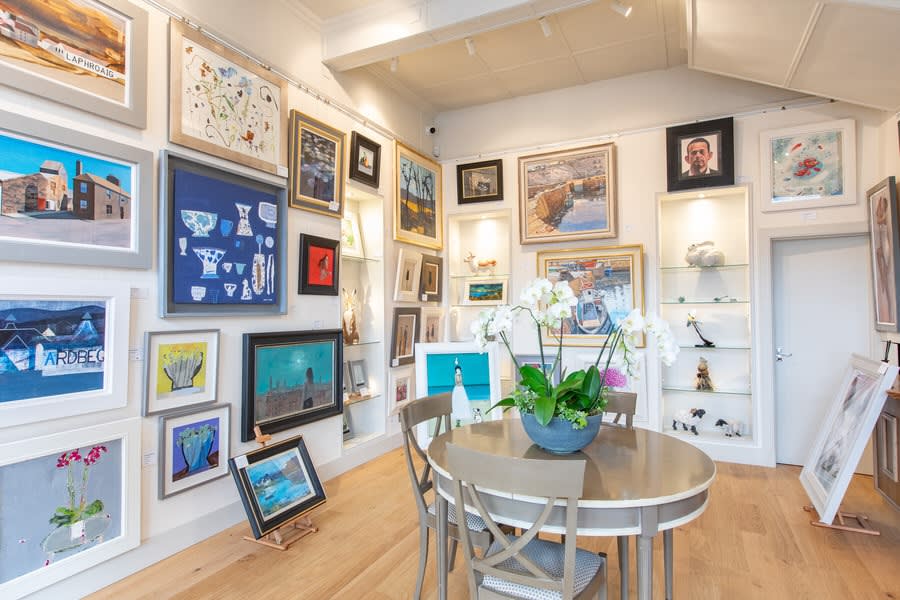 The incredible success at the nearby Fife Arms in Braemar and its owners Mr and Mrs Wirth's global reputation in the art world, all cemented David's decision to open the gallery showcasing mainly established Scottish artists many of who have shown in London and abroad but never exhibited in Scotland before.
The Ballater Gallery is open seven days a week and strives to source art which will appeal to all tastes and it's incredible stable of artists regularly exhibiting confirms why people are travelling throughout the country to view and buy paintings and sculptures rarely available under one roof.