Unfortunately, none of you will be surprised to learn that for the protection of our valued customers and staff, we had to close the Gallery on 23rd March due to the Coronavirus. We filmed a video (see below) for social media whereby David Reid explained our decision. Almost unbelievably the video has been watched by well over 10,000 of our Facebook followers.
It is a very worrying time for everyone throughout the World and for all of us at the Gallery . Our thoughts are with all of you and your families during these anxious times. Whilst the Gallery doors are closed we are still fully trading, but remotely via this well established and easy to navigate website. We prefer to communicate with our clients and collectors directly, and all of us, David, Fiona, Penny and Helen, are happy to respond personally by either telephone or email.
Ironically just before we closed it was one of our busiest weeks ever with numerous sales at all price ranges. These included Morocco's, Drummond's, Cardiff's, a rare full- size David Meredith 'Flying Pheasant' bronze of over 3ft x 3ft, and another solid bronze 'Boxing Hares' piece. We were mulling over why, in the midst of a serious World crisis, should the Gallery have had a record week? There could be a few answers to this question; many of our collectors have commented on their wildly declining share portfolios, poor property values and, of course, dream holidays being cancelled. As a few of our buyers commented, 'with all that's going on in the World, we would rather put our cash into an investment which we can enjoy every day of the year and, although gold sounds a good option, quality art just sounds so much better as a tangible asset'. We are now regularly producing individual videos for anyone who enquires about a painting or sculpture, with no obligation whatsoever. Our stable of artists are also on hand and many have already sent videos where they explain their work in detail. This service is proving extremely popular and successful.
We are approached almost every day by artists who want to show in Ballater but, we must be discerning and feel that we now know what you, the collector, really wants. With this in mind, we urge you to look via our website at the work of our most recently signed artists - Muriel Barclay, Alistair Little, Iain Holman, Michael Corsar, Sandra Moffat, Carol Scouller and Ryan Mutter.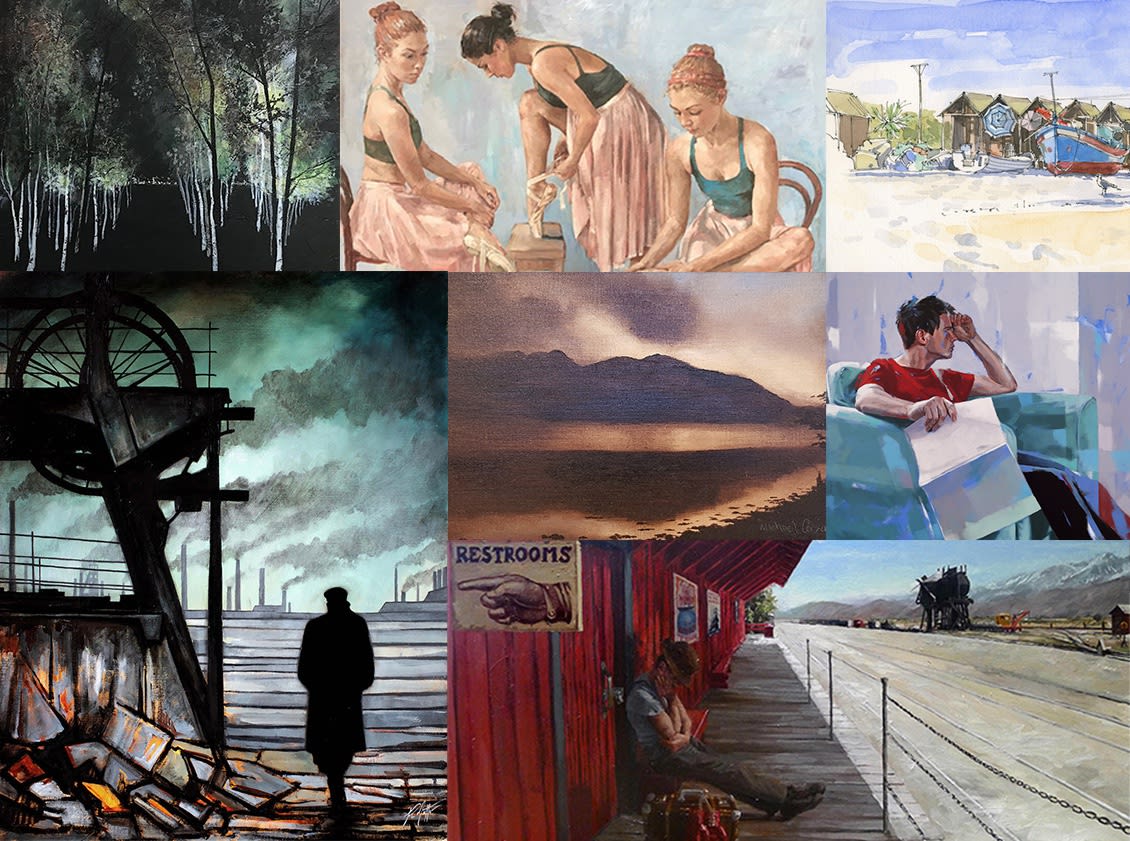 So, at the moment the doors of the Gallery are closed BUT, we are still open for business! Where possible, and once restrictions are lifted, we can happily meet anyone for a discrete, safe distance, meeting in the Gallery. Alternatively, we can take paintings to you and if possible, leave overnight so no-one feels pressurised into making a hasty purchase.
Until then, and as mentioned above, we are also now making one-off videos via our iPhones for you to study the artwork carefully at your own leisure. We can then deliver or organise a courier - happily at our cost when we can.
In order to play our part in assisting those with COVID-19, we have decided to donate 5% of the sale of every painting or sculpture to the British Red Cross. After closely investigating which charity to support, we chose the well established British Red Cross as it is very much on the front line of helping the most vulnerable in our community amidst this pandemic.
If you are interested in anything at all on our website or commissions in general, please call the Gallery owner David Reid, directly on 07917 559335.